Edunamics aims to help your child reach their full potential
We are passionate about helping children achieve and progress. Our team of professionals is enthusiastic about helping children through learning activities designed to build on strengths while improving the weaker areas of academics and cognitive skills. We understand that many children who are having trouble coping at school have underlying difficulties which must be taken account of in order to progress in academics.
Our teachers design individual programs to address the cognitive skills of Auditory and Visual Perception and Memory which are important in the learning process. We are committed to an individual approach which identifies the gaps in Literacy, Math and Study Skills and target areas for improvement.
Targeting success in the areas of:
Improving attention span
Reducing activity levels
Psycho-educational assessments
Targeting educational needs:

ADD/ADHD
Dyslexia
Reading and Spelling
Writing skills
Mathematics
CAPD
Dyspraxia (Motor Planning Issues)
Language delay
Targeting Success starts with:
Identifying the child's needs
Assessing underlying learning difficulties
Targeting specific skills to remediate
Giving recommendations for home and school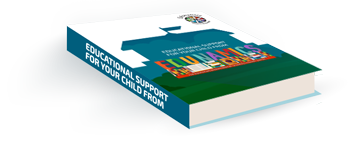 ---
Who Are We
Edunamics is our Education Department at Dynamics Therapy Centre for Kids, an established leading paediatric therapy centre for children. Established in 2004, Dynamics has provided 10 years of excellence in child-development, programs, therapy and assessments at world class level.
Educational therapy aims to identify and reduce learning obstacles in a manner that is motivating, progressive, and successful. We endeavour to support children's learning and help them steer their way through school years.